Let HIKE BVI plan and host a Private Outdoor Experience for your family, friends, or staff. Explore our signature collection of over 25 tours across the British Virgin Islands.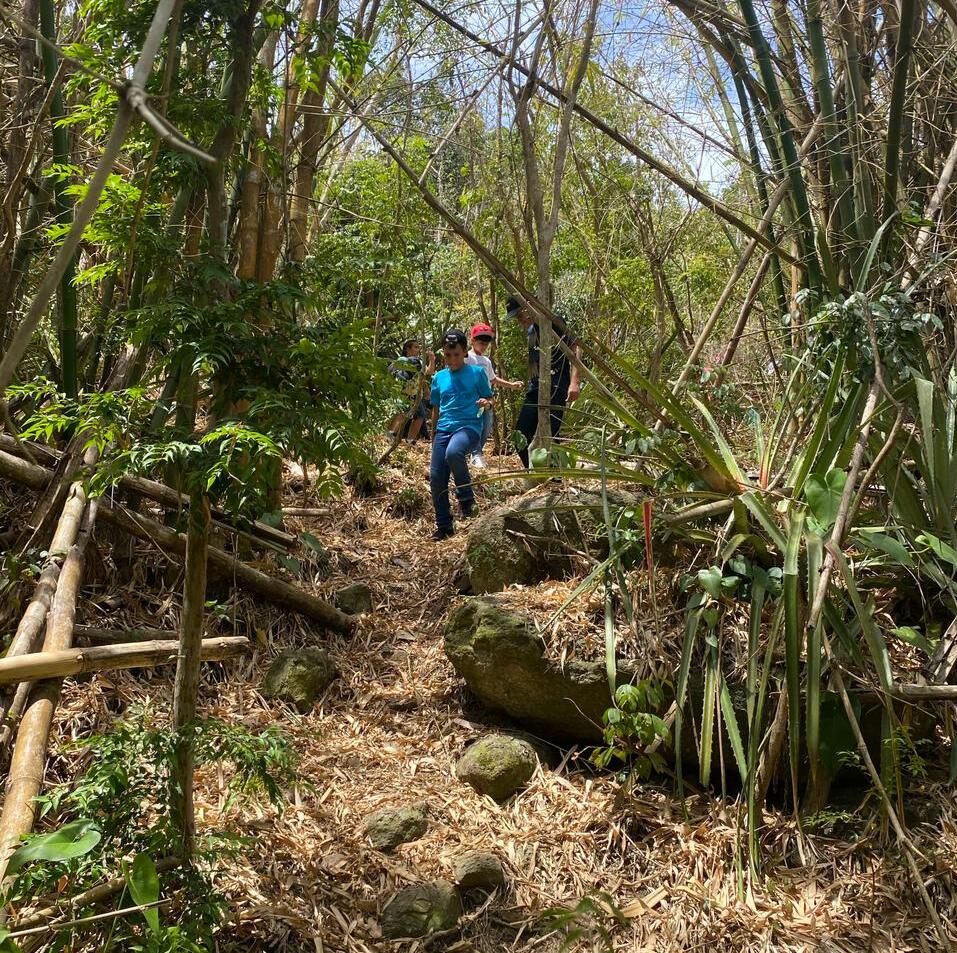 Tucked away from the rest of the island the Bamboo meadow makes the explorer feel like they have entered another world. As we walk towards the main attraction you learn about the native plants and trees that create this amazing habitat. A wonderful trail for families, this tour features our famous bamboo raft where you and your loved ones can capture a memory you will smile about your entire trip.
 We Encourage relaxation, good conversation with Friends over a glass lemonade and basking in the positive energy that Mother Nature has so lovingly provided!
Level: Easy 
Duration: 1.5hrs
Price: $45 – $75/person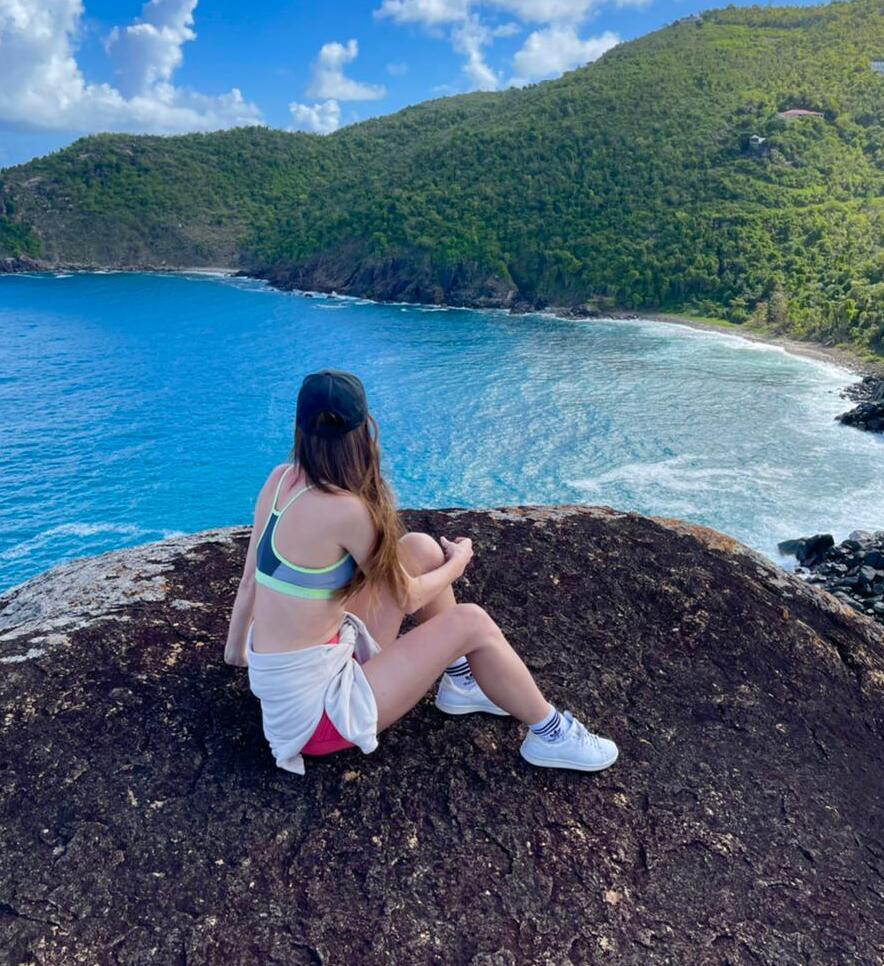 Shark Bay is a coastal park on the northern shore of Tortola, the largest of the British Virgin Islands. Established in 1999, it is one of the newest national parks in the region. Lying just east of Brewer's Bay, it extends from the ridge of Anderson Point to the base of Mount Healthy. 18.4 acres
On this hiking trail, we will discover a variety of landscapes in Shark Bay. This protected area features a shady tropical forest, a beautiful rocky beach, and an impressive cliff rising above the waves. Furthermore, it is home to several seabirds such as Brown Pelicans and Laughing Gullas! Learn about the local history and fauna and flora of this little secret
Level: Easy – Moderate
Duration: 2hrs
Price: $45 – $75/person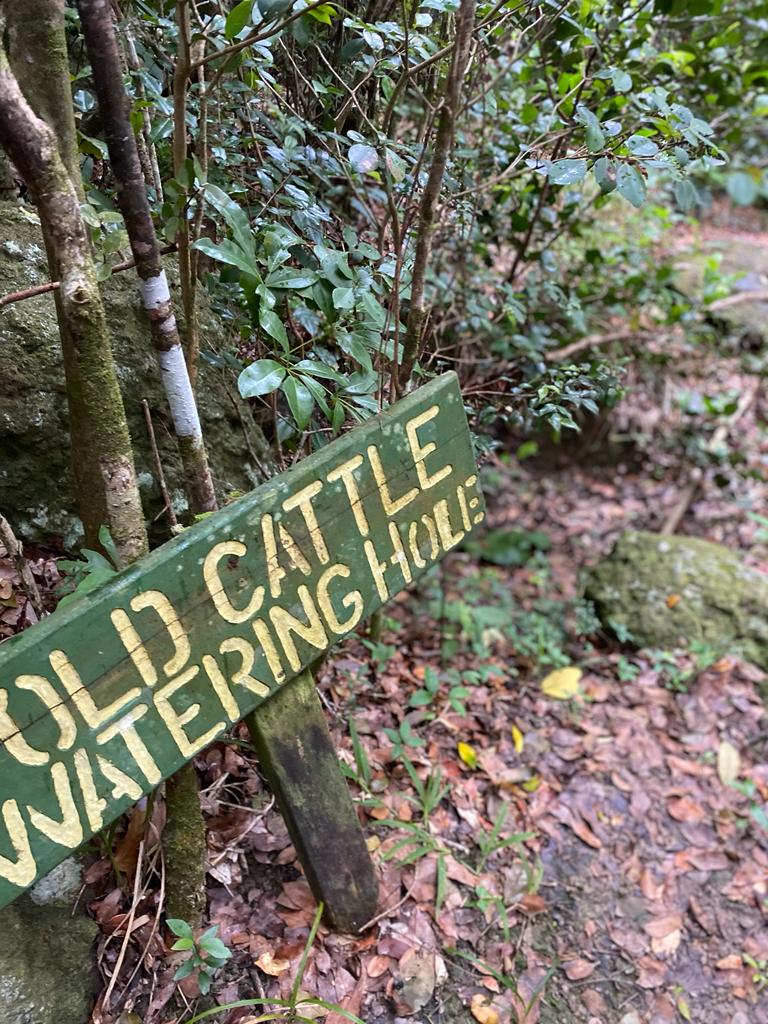 Sage Mountain is the highest point in the British and US Virgin Islands at 1,710 feet, with panoramic views of all the islands. Hikers will enjoy a trail flourishing in beautiful mahogany trees whilst enjoying the mountains cool moist air. Don't be surprised if we get splashed on as this eco system creates its own rainfall!
Level: Easy – Moderate
Duration: 1.5 hrs
Price: $45 – $75/person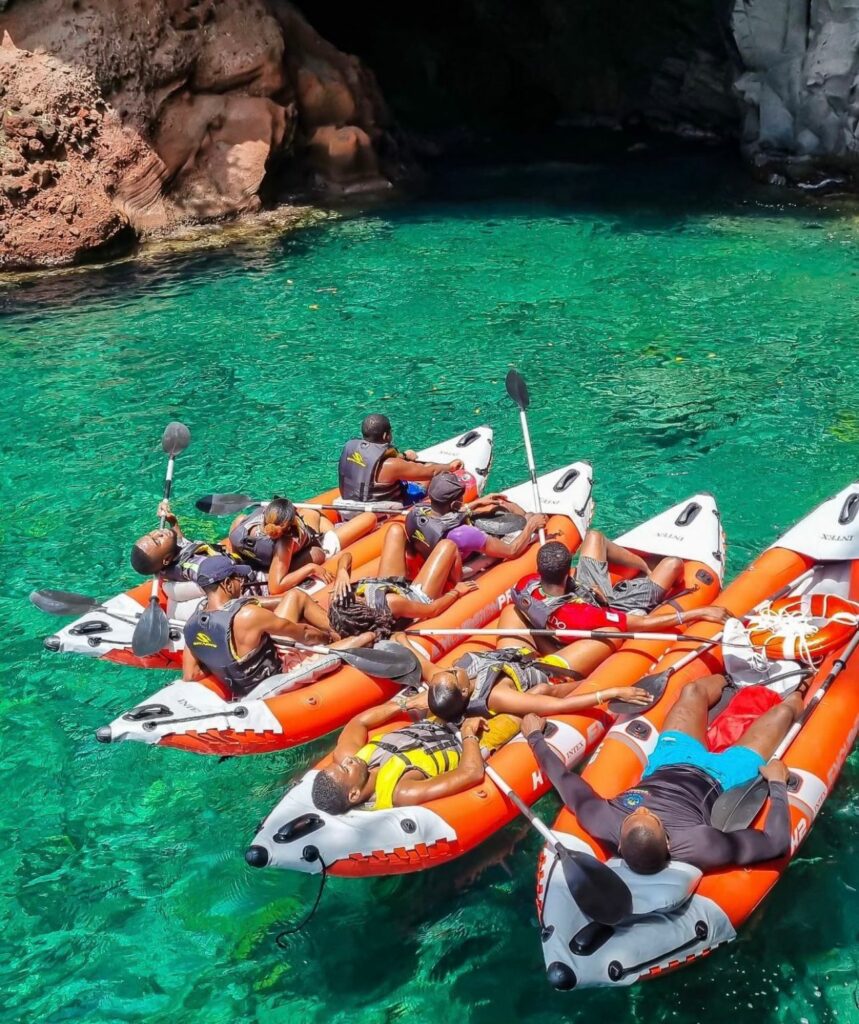 Located on the north side of Tortola, a mix between kayaking and snorkelling tour, explore the reef above and below this hidden lagoon.
A small cave filled with smaller fishes , cliff jumping is also optional in our safe designated areas. This hidden gem is still unknown to many locals.
Level: Moderate – Hard
Duration: 2hrs
Price: $90/person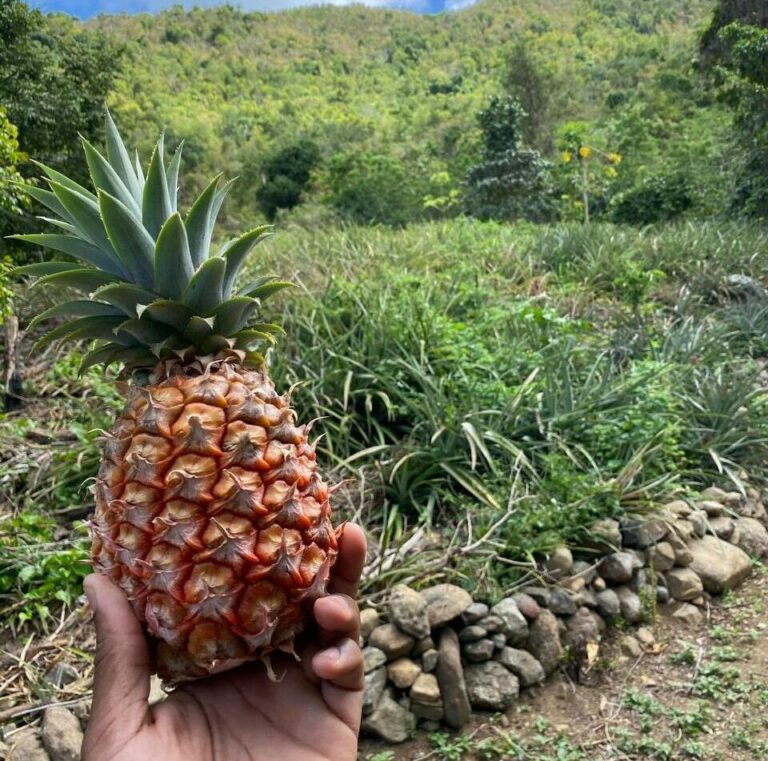 This trail is ideal all year round and features the only pineapple farm in the BVI. This hike begins with an enjoyable walk where you learn about the local flora, fauna and their medicinal properties. Step back in time as Our host gives you an insight into history of the area and the people that lived their.
Enjoy a Meet and greet with the famous pineapple man and hear his story For cultivating this delicious fruit. Unique for their dwarf Life appearance, these pineapples are flavor bombs that surprise those who try them. Next, we head off to explore a natural spring where you can collect and drink our refreshingly clean BVI water.
(Remember pineapples are seasonal so May to August is the only time you can actually buy and eat this locally grown delicacy. )
Level: Moderate – Hard
Duration: 2.5hrs
Price: $50 – $80/person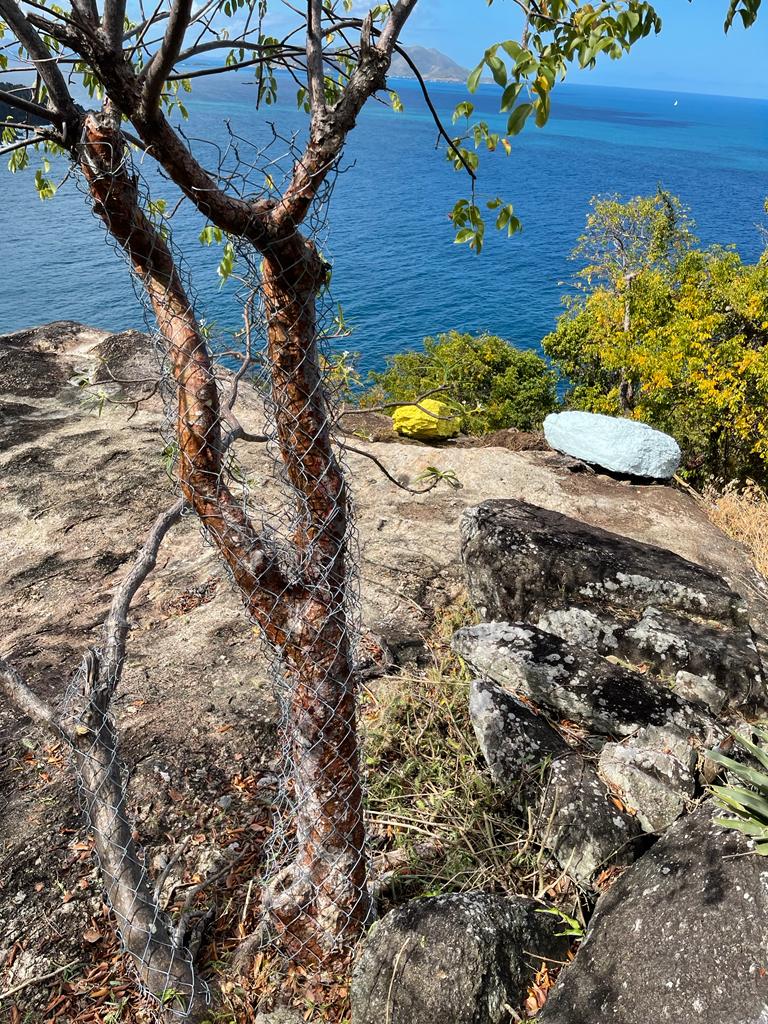 This trail is one of our newest trail for 2022, this tour is unique because hikers can experience jungle feel, and scenic views. hikers collect locks at the starting point where they can't write anything on their lock and then sealing it by throwing the key over the cliff. Social media worthy and great for young adults.
Level: Moderate – Hard
Duration: 2hrs
Price: $45 – $75/person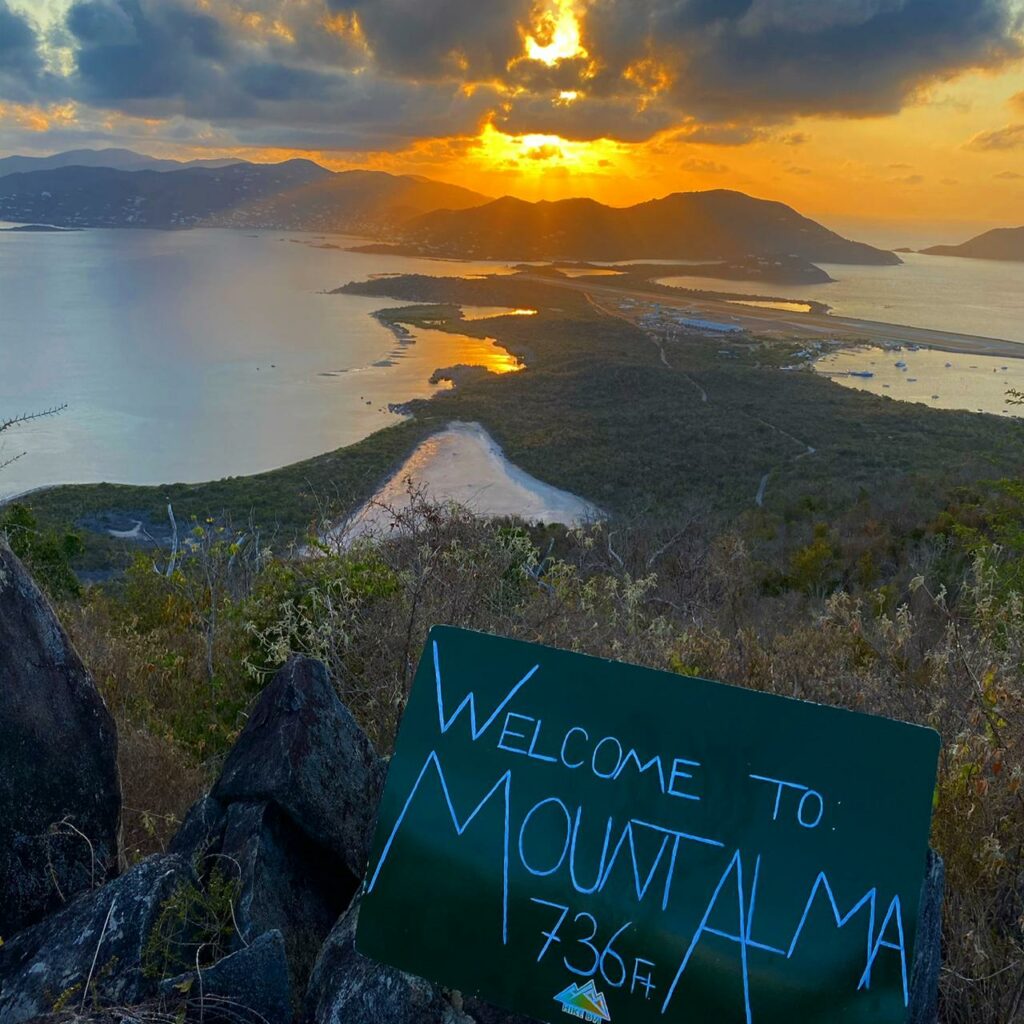 The Hike to Mount Alma can leave you breathless not just by the physical challenge it poses but by the epic view you can only see at its very peak. This 736ft hill looming over trellis Bay and bluff bay on Beef island provides access to the best 360 panoramic view in the British Virgin Islands. 
Spanning from Nearby the Marina cay and Scrub island stretching to st. John in the distant west, it is definitely a visual reward worth seeking. For those looking to enjoy an interactive work out whilst becoming one with nature this is your number 1 adventure choice.
Level: Moderate – Hard
Duration: 2.5hrs
Price: $50 -$80/person
 *(Discounts available for BVI Locals and Residents) please send picture of BVI ID when booking online.*